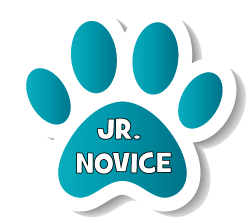 Jr Novice practice twice per week on Tues and Thurs nights from 4:20-5:30 pm.     We introduce all four competitive strokes, proper streamlining, diving and flip turns.    The focus is on skill building as well as improvement in endurance.    Jr Novice swimmers are invited to attend one Development Meet per season, usually held in May.    This gives them an idea of what a competition is like in a quick 2-3 hour meet.      We believe a swimmer should be able to perform a stroke properly before he/she can start competing.
Three 10 week sessions per season is just enough to give the beginner swimmer an introduction to the sport in a non-threatening environment.       Coaches Ken Elphick along with his  daughter Tatum Haslem are the main coaches of the Jr Novice program along with older swimmer volunteer coaches.
*New this year: Jr Novice swimmers are registered as Competitive with Swim Ontario and will be attending approximately 4 meets throughout the season.  
Fall session Oct-Dec
Winter session Jan-March
Spring session April-June